PRESS RELEASE:
ARISTOTLE ENGINEERING FOR IMMEDIATE RELEASE: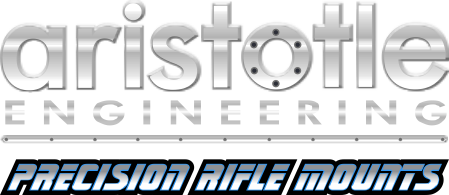 Peoria, Arizona October 7, 2016 – ARISTOTLE ENGINEERING, a leading manufacturer of Precision Rifle Mount products, accessories and apparel, announces the launch of their new company brand and website at https://aristotle-engineering.com/.   Aristotle Engineering's feature products, LOC JAW and Rifle Railz have also been incorporated into the project to better feature these cutting edge branded designs.  The new overall brand and website poise the company to strategically go to the next level as more and invite more partners join forces with them to participate in its growth.
"We are excited about the new direction we are taking.  We are gearing up to make more big things happen for our company and our products.  With the innovative design and technology behind our signature products– LOC JAW and Rifle Railz, we have positioned ourselves as a leader in the market and we are now better positioned to offer our customers and our dealers more," said David Frank, CEO of ARISTOTLE ENGINEERING.
Further Frank added, "We will continue to strive for excellent innovation and solutions for those interested in the pursuit of hunting and shooting sports.  Our goal is to design, create and manufacture the products you seek to give you the results you want when you shoot."
ABOUT ARISTOTLE ENGINEERING:
Aristotle Engineering was founded in 2010 through the development of its' signature product the LOC JAW.  Since that time, the company has continued to design and develop other cutting edge devices to assist in the optimal performance of shooting AR style and Bolt Action rifles. Aristotle Engineering has a worldwide customer base, as far away as Australia and continues to grow and become more widely recognize within both the hunting and shooting industries.
# # # # #
Save
Save
Save
Save
Save
Save
Save
Save
Save
Save
Save
Save
Save
Save
Save
Save